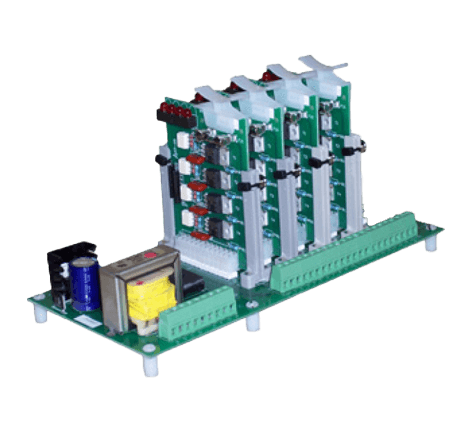 566 - Base Load Step Control
The Caloritech™ 566 Base Load Step Control is made up of a mother board and 1 to 5 output boards, each with 4 outputs, for a maximum of 20 stages. Time delay between stages is independently adjustable for up and down sequencing from 1 to 200 seconds per stage.
This step control can operate in base load control mode by receiving a signal from an SCR. It can also operate in standard step control mode receiving process signals directly from a control.
For install information, specifications and detailed information, download the PDFs below or Find a Rep. If you are ready to purchase this product for your organization, request a quote by filling out the form below.