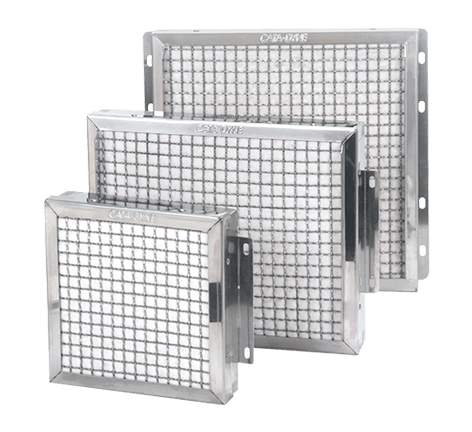 WXS Series - Explosion-Proof Gas Catalytic Heater (Slim Line)
The Cata-Dyne™ Slim Line Series Explosion-Proof Infrared Gas Catalytic Heaters offer the same industry standard performance for space or spot heating applications in hazardous environments as the WX Series, with the added convenience of a compact stainless steel cabinet only 1.5" thick, making it ideal for applications with space installation constraints.
The versatility of this design allows it to function in both traditional installations, such as comfort heating for industrial facilities and freeze protection for equipment and components, as well as in compact enclosures for heating valves, regulators and instrumentation.
For install information, specifications and detailed information, download the PDFs below or Find a Rep. If you are ready to purchase this product for your organization, request a quote by filling out the form below.