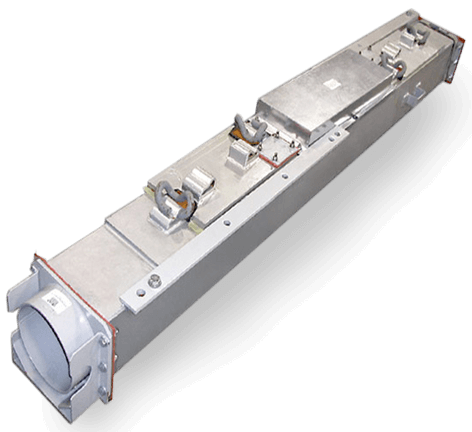 The Fastrax® tie duct is a hollow, thermally and electrically insulated structural tie capable of carrying rail loads and efficiently delivering hot or cold air to the duct system of either a switch heater or horizontal air curtain.
It forms an integral part of our duct systems that can remain in place during automated tamping. So you will never need to remove cross ducts for tampers. Tie ducts not thermally insulated are also available.
Acquired from Hovey Industries Inc, our tie duct is a proven design and has been in service on Class 1 North American Railroads since 1997.
For install information, specifications and detailed information, download the PDFs below or Find a Rep. If you are ready to purchase this product for your organization, request a quote by filling out the form below.