Thermon Introduces new Formulations for our Heat Transfer Compounds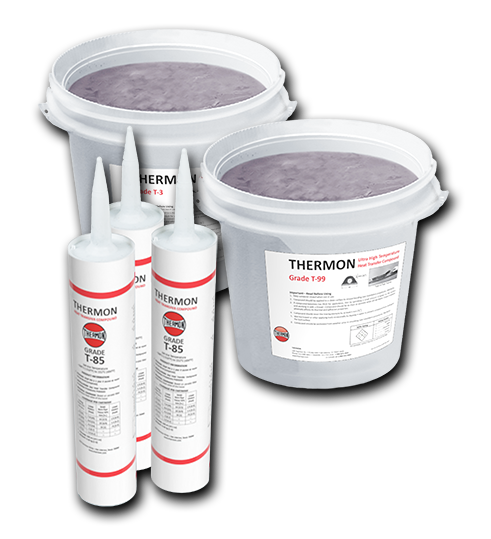 Thermon heat transfer compound create an efficient thermal bond between a steam or electric heater and process pipes or equipment. A single "Thermonized ™"steam tracer utilizing Thermon's heat transfer compound is more cost effective than a contoured clamp-on jacket and has the equivalent performance of three or more bare tracers.
Thermon heat transfer compounds are typically utilized for applications with elevated temperatures. Thermon's Heat Transfer Compounds have been the benchmark against which other materials are measured, in part because they meet or exceed industry standards against which all such Heat Transfer Compounds should be qualified.
Thermon's compounds comply with well-respected ASTM industry standards to "benchmark" mechanical performance ratings of including:
Bond Strength (ASTM D1002)
Max Exposure Temperature (ASTM E2550)
We have also expanded our testing for chlorides and total halogens to reduce the risk of stress corrosion cracking. This is especially important to our customers with stainless steel piping, vessels and other equipment:
Water soluble chlorides (ASTM C1218)
Acid Soluble Chlorides (ASTM C1152)
Leachable Halogens (ASTM C871)
New and Improved Heat Transfer Compounds:
T-3: Thermon's flagship heat transfer compound now has temperature ratings of 454°C (850°F). (That's 83°C/150°F higher than before).
T-99: This high temperature compound now has temperature ratings of 1204°C (2200°F). (That's 204°C/368°F higher than before!)
T-85: This epoxy-based heat transfer compound now has temperature ratings of 232°C (450°F). (That's 42°C/75°F higher than before!) Also: The highest possible bond strength for use in moist and corrosive environments. The New T-85 now boasts a shelf life of over one-year… the longest available in the industry
About Thermon, Inc.
Thermon serves the global Energy, Power Generation and Chemical markets to provide innovative solutions for industrial heating applications to improve our customer's measures of success.
With operations on 6 continents and 17 countries around the globe, we specialize in providing complete flow assurance, process heating, temperature maintenance, freeze protection and environmental monitoring solutions.