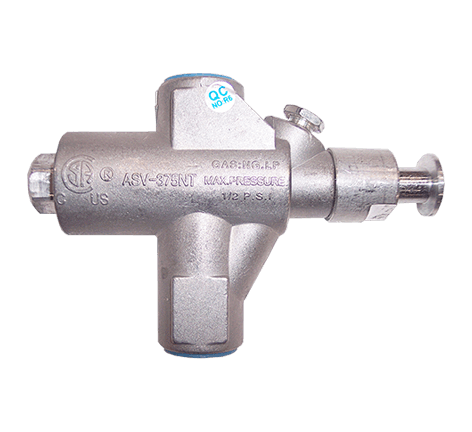 ASV-NT - Tamper-Proof Safety Shut-Off Valve
This safety shut-off valve works in conjunction with a thermocouple to monitor the catalytic reaction in the Cata-Dyne™ heater and ensure it is well established before the fuel supply remains on unattended.
It is also designed to shut off the gas supply to the heater automatically if the thermocouple senses that the catalyst has dropped below the activation temperature. The ASV-NT model includes an additional tamper- resistant design to prevent mechanical attempts to fix the valve open and override the valve's safety features.
For install information, specifications and detailed information, download the PDFs below or Find a Rep. If you are ready to purchase this product for your organization, request a quote by filling out the form below.